Most of the Tax Payers while filling the Tax Return a unique data will be needed like as Tax payer's A.O. code and Area Jurisdiction. But most of the tax payers have not known the A.O.Code and Area of Jurisdiction for filling the Income Tax Return. Below given the find your A.O. code and how to get your Jurisdiction.
IT department has made it so easy that just
a click you will be able to

check your

PAN

Jurisdiction

(WARD CIRCLE

NUMBER

) with the help your

PAN number

.
You just need to fill your PAN in box given box (see

the image

below) along with the Captcha Code with available shadow number/figure and press submit.

Step – 2
Now complete details of your PAN Jurisdiction will be shown to you.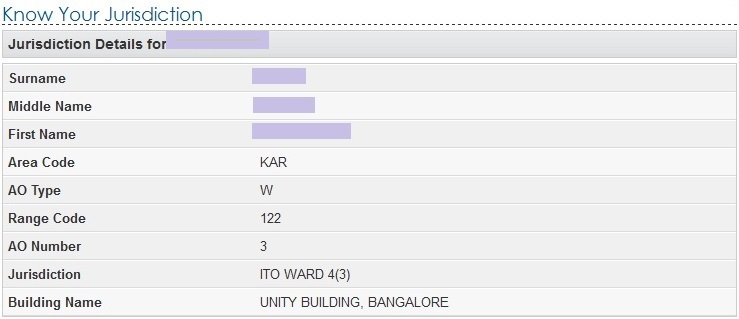 Here you will be able to see your PAN name as per Income Tax record, your PAN ASSESSING OFFICER, your PAN Ward Number, your pan CIRCLE code will be shown. This needs to be filled in
your income tax return
.